15,000 miles to Mongolia and beyond, alone on a motorcycle.
No support, no sponsorship, no privileges, no clue, and a £750 eBay purchased motorbike.
An intriguing insight into the brutally honest diary of a down to earth compulsive traveller, lifelong biker, and a compelling writer with a dry cynical wit.  
You can't help but get drawn in, holding your head in despair as he struggles on through seemingly impossible barriers and disastrous decisions. Then laugh out loud at his flippant comments and biting observations, as you ride with him wondering: What would break first, bike, body or budget?
The misjudgement of a journey that failed to stop at its destination, made even more challenging due to the money he didn't win on a TV game show.
This is the book he should have read before he left home. 
Generally regarded as one of the archetypal motorcycle travel adventure books, up there with Jupiter's Travels, yet still a long way from the better known and more controversial celebrity journeys.
This gritty no-frills budget adventure has inspired many to hit the road and chase their dreams.
Feel the loneliness of Siberia, the frustration of Kazakhstan bureaucracy and the freedom of being immersed in a timeless untouched country.
An easy reading, page turning tale of road learnt wisdom and a life time of anecdotes.
Grab your atlas as you explore far flung places like:
Lviv, Ukraine
Dagestan
Atyrau, Kazakhstan
Lake Baikal, Russia
Ulgii, Mongolai
Spassk-Dalny, Siberia
Gangneung, South Korea
Colchester, Essex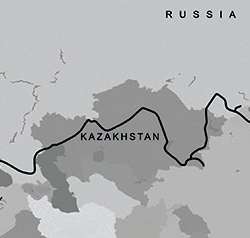 'One of the very best motorcycle travel books I've ever read, Graham Field has a very distinctive voice reflecting his outlook on life and his love/hate relationship with the human race.' — RiDE Magazine
'Graham is effortlessly amusing and I know how much work goes into that. His writing comes out of nowhere and I'm sure it will just get better. He has his own idiosyncratic view of life as he wanders round the world like a pied piper taking us along for the ride and… you don't even have to like bikes.' — Ted Simon
"Essential reading before you start that big trip" – Motorcycle Sport and Leisure
''This ground breaking debut book thrust Graham to a level of premier travel writers.''
''In Search of Greener Grass' is now regarded as one of the primary essential motorcycle overland travel books as the Amazon and Goodreads reviews confirm.''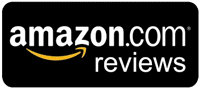 3 item combo special.
So, for example, buy a book, t-shirt and the 2CD audio book and da-daaa! you get a free replica pannier box. What do you think? Pretty good eh?