DIFFERENT NATURES AND THE SPACES IN-BETWEEN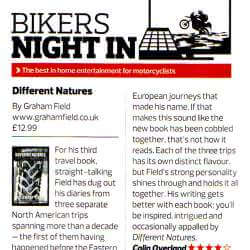 Once you have a plural of products to offer ipso facto one will be the worst selling. The irony of 'Different Natures' is that this, Graham's third book, was unanimously declared to be the best written of the trilogy by his following of readers. The well-travelled and much written about Americas take on a new dimension with Graham's style and description.  However 'Different Natures' remains a well-kept secret, much like the remote places that Graham discovered over the twelve years and three journeys from the Arctic circle to Southern Mexico that this book covers. As with his other diaries, this is full of hard learnt worldly wisdom, punctuated with a lifetime of anecdotes found on and off the road.
'Different Natures' takes you on three journeys. Each gives an honest and passionate insight into the evolution of a compulsive traveller. Looking for direction with the wrong eyes spawned Graham's lust for wandering, the miles cleared his vision and the hunger for longer distance grew with an insatiable appetite for new experiences.
Based on his diaries spanning a twelve-year period inevitably his experiences increase his awareness as he passes through various natures of both a reluctant maturity and the extreme environments between destinations.
From midnight sun to darkest nights, there's as much diversity in these tales as common threads.
Staying put and in search of new subject matter, I regressed into my diaries to recall past trips. However I ended up totally reliving the journeys (which is why I suppose, I keep a diary). As I read and reflected, I saw patterns, insights and events that instigated what was to come, it all made perfect sense. This is a book of three different journeys that pave the way to and between my other books, filling in spaces and answering questions. They all start in Colorado, where, for a while I lived my other life, the place I'd run to when I wanted to escape my Essex existence.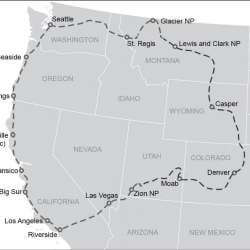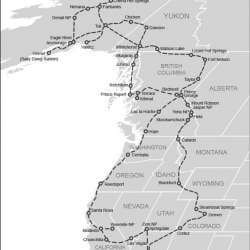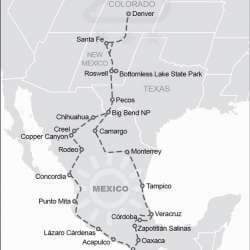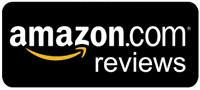 3 item combo special.
So, for example, buy a book, t-shirt and an audio book and da-daaa! you get a free replica pannier box. What do you think? Pretty good eh?