DIFFERENT NATURES AND THE SPACES IN-BETWEEN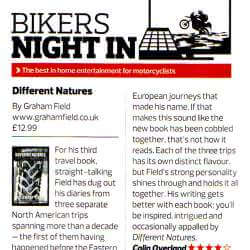 "Each of the three trips has its own distinct flavour, but Field's strong personality shines through and holds it all together."  – RiDE Magazine
Written to stir the soul, question beliefs and leaves you with seriously itchy feet and a silly grin like you've just ridden with him.
An American evolution
One rider's journey from novice to nomad and his evolving obsession with motorcycle exploration and escapism. A humorous diary of events from idiocy through recklessness into reluctant maturity. Riding in wild environments, tough terrains and extreme weather, often with a monumental hangover.
The wrong bike, budget, and behaviours
This is an amusing account of a wrecked rider looking for direction with the wrong eyes and a questionable moral compass, ill-prepared and underequipped for what nature has in store.
Something in his nature changed with every trip
Three journeys through life's seasons, human nature being touched by mother nature. A trip taken as much behind the visor as outside the helmet, exchanging a chaotic captivity for distance and a clearer vision.
There's as much diversity in these diaries as common threads
From maximum security prison despair to midnight sun and Alaskan arctic awe, drying out alone in a desert then crossing the Rio Grande into Mexico where opportunity flowed into an open mind.
An honest and passionate insight into the addictive exhilaration of travel.
What Amazon readers say:
"Graham is an undiscovered literary genius. His style waxes poetic, makes you laugh your ass off, and tells it like it is. Don't pass him up." – Will Ashmore ★★★★★
"He is so good at painting pictures in my mind (like a Hippy Biker Rembrandt)." – P. Markham ★★★★★
"I love this guy's writing. As a solo rider myself, I so enjoy his honest, journal-like talk about people and places. Absolutely no hype or tough guy, hero stuff that gets so boring." – Donald Nelson ★★★★★
"Very brave to allow the world into your inner world. Thanks for sharing and making us feel vaguely normal!" – Lolo ★★★★★
"I can only describe his book and writing style as refreshingly different and very inspiring." –  Mike ★★★★★
When you have a few products on offer inevitably  one will be the worst selling. The irony of 'Different Natures' is that this, Graham's third book, was unanimously declared to be the best written of the trilogy by his following of readers. The well-travelled and much written about Americas take on a new dimension with Graham's style and description.  However 'Different Natures' remains a well-kept secret, much like the remote places that Graham discovered over the twelve years and three journeys from the Arctic circle to Southern Mexico that this book covers. As with his other diaries, this is full of hard learnt worldly wisdom, punctuated with a lifetime of anecdotes found on and off the road.
Staying put and in search of new subject matter, I regressed into my diaries to recall past trips. However I ended up totally reliving the journeys (which is why I suppose, I keep a diary). As I read and reflected, I saw patterns, insights and events that instigated what was to come, it all made perfect sense. This is a book of three different journeys that pave the way to and between my other books, filling in spaces and answering questions. They all start in Colorado, where, for a while I lived my other life, the place I'd run to when I wanted to escape my Essex existence.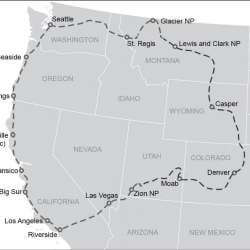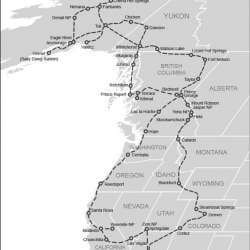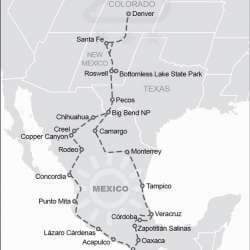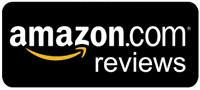 3 item combo special.
So, for example, buy a book, t-shirt and an audio book and da-daaa! you get a free replica pannier box. What do you think? Pretty good eh?