Delayed gratification is, I think, a good strategy in life to apply, whether it's the incentive of a drink after the completion of a sensitive email. Or ordering those CNC brake levers I've been watching on eBay after I've painted the skirting in the extension. Then there's the practice of saving hard, working long hours for the bike I desire instead of signing an HP agreement and riding it out of the shop on the day I first saw it.
Well I've got one. I go into a studio for a week to record my third audio book, sounds so glamorous, doesn't it? The reality is staying in a noisy and uncomfortable falsely advertised Air B&B where I wake at 5 am and read my script. Walk into town and try and find something half-healthy to eat and then sit on a stall for 8 hours in a booth the size of a telephone box. My concentration makes me hot and sweaty as I read aloud into a microphone, the progression of my journey into the wild, alone and unsupported.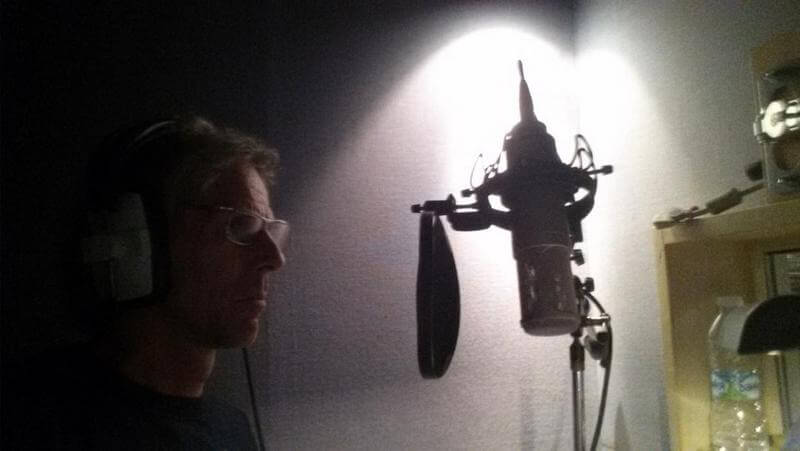 There was that brief euphoric moment when I got to the end of the manuscript. That was followed by genuinely feeling like a rockstar in the studio as we faded the backing music into the intro and outro. Much as I wanted to get on my bike and go home, I had to remind myself that this playback was my payback, my reward, as I sit over a mixer desk, collaborating with the engineer, blending the music and the words into a perfect segue.
So that's done, celebrate? No, next comes the listening to the 13 hours of files and underlining the edits so it flows like a journey that's been done as repeatedly as a commute. Cool, that's done, are we finished? No, now the files have to be transferred to USB flash drives for the pre-orders to be fulfilled whilst simultaneously they are sent to the distributer who work their magic before sending the masters off to Audible and iTunes etc.
Is it done now? Not quite, they need meta data and images of the cover for the sites to link into their unfathomable data archive. And now it's out of my hands and I have nothing better to do than continually click refresh until I see it join my other titles. Waiting for the day when it's available on the sites of the unaccountable giants, the obligatory digital dealers, who take the lion's share of the revenue from the creative artist's work, brandishing their dominate platform that attracts the one-click clientele. My customers, the instant gratification consumer who can download 13 hours of listening pleasure onto their phone without ever knowing about the struggle of the uphill miles that led to the downloaded files. Journeys spanning 12 years, a book that took 3 solid months to write, a recording process that was another 3 months from reading the first chapter aloud to hearing its launch on Audible. I know it by heart now, like a favourite song but seeing it available as a download is like hearing a band you worship on the radio, you own their music on vinyl, cassette and CD but somehow over the airwaves it adds a certain thrill to the listening experience.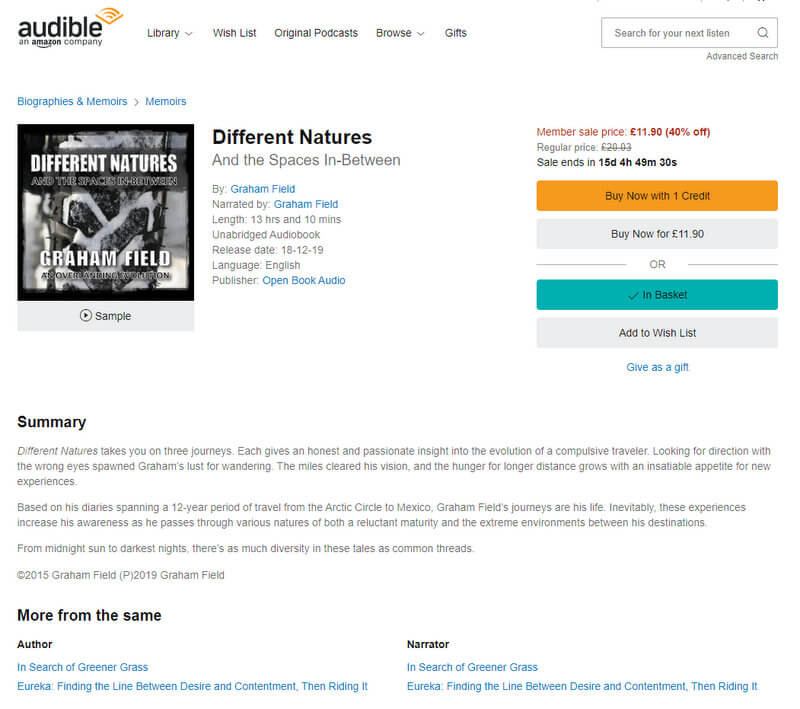 Now it's available for worldwide distribution, surely it's time to celebrate. Well maybe I should wait until April, five months after it all started, after all the studio, graphic design, transport and accommodation fees have long been paid. Because in April I get my first royalty cheque, and I can calculate how many more quarters will pass before the breakeven point occurs. Then, then I can celebrate the achievement of a project completed. And that is a delayed gratification that is long time coming, gimme a skirting board to paint, and a cheque in the bank before the paint has dried and I'll show you where I came from whilst trying to remember why I choose to journey in this direction.