1. I loved your book, I lent it to everyone in my bike club.
2. It's alright for you riding round the world and getting paid for it.
3. Why don't you have more pictures in it?
4. I can't read, can you tell me about it?
5. Have you heard of Ewan McGregor? He did a really good trip.
6. I'll get it from the library, I can make free photo copies at work.
7. Who wrote the book for you?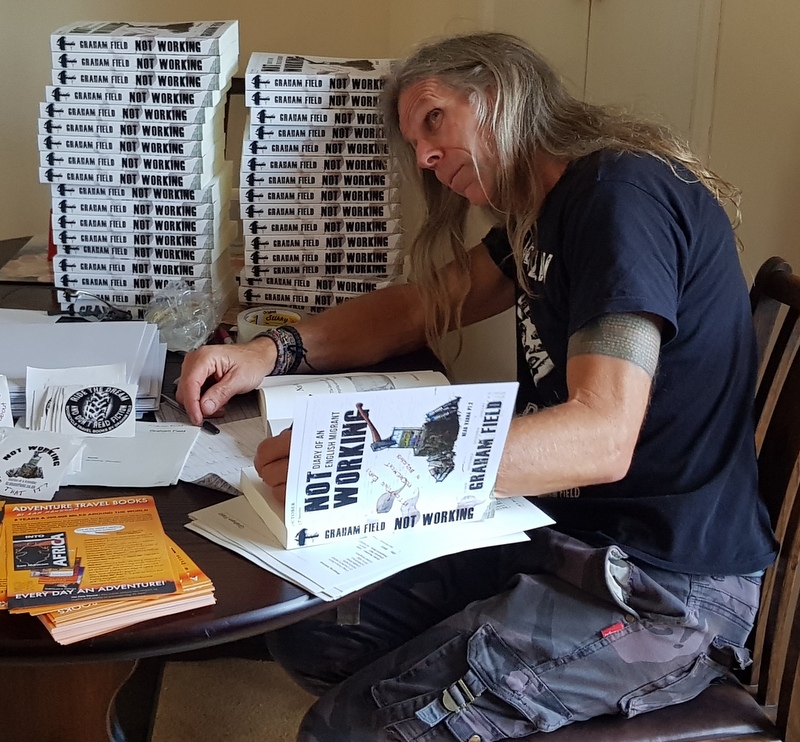 8. Yeah, I'll buy a book and finance ya next trip.
9. I met you at a show three years ago, remember? – Not unless I signed your boobies.
10. I was going to write a review but you've already got loads.
11. I don't know anything about bikes but my neighbour had one, it was green.
12. Some of us have to work for a living.
13. £12.99? Seems like a lot. – What compared to your £5 beer that will last you 15 minutes at best?
14. I want to write a book, can you tell me how to do it?
15. I've read a lot of these and they are mostly shite. – Sorry about that, I'm good at writing, not sales. Beware of people with opposing talents.
16. Where to next?