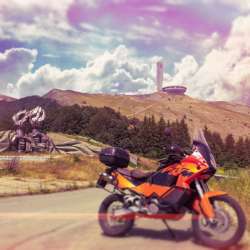 'Near Varna' is the next instalment, another brutally honest and insightful diary in a lifetime of searching for contentment. A reckless gamble based on a gut feeling, giving up everything familiar and relocating. Graham found Bulgaria had an abundant lack of all the things he didn't like. This is what happens when you find the courage to say 'I don't like it here anymore, I'm going to see what it's like to live over there.'
On Midsummer's Day 2015 Graham embarked on what he expected to be an unadventurous European tour on a KTM to present at a couple of events, first to Northern Ireland and then ride across ten borders to Bulgaria. Almost immediately, and some would say inevitably, there were problems and the journey didn't go according to plan. Facing imminent homelessness, he felt that the oyster his world had previously been was now resembling a mere shell of its former self. Decisions had to be made.
This book is about the thrill of the first few steps in a new location, as he ended up living in the European Union's more easterly member, only 300 miles from the Asian continent. Twenty-five years since the fall of communism it still felt in many ways like a place where east meets west. There was a lot to learn, not least the Cyrillic alphabet and Slavic language. He had moved to a world where he'd become speechless and illiterate. This diary takes you through the haphazard transition of giving up on his land of birth and discovering there is more to the transition than physical relocating. There were many ties from his previous existence that kept pulling him back. A lifetime of travel and something in the way he rode had bought him to a place near Varna, where he was ready to put down roots. The grass was greener and he had high hopes as his dreaded fiftieth birthday loomed on an inescapable horizon.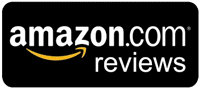 Orders of Near Varna will come with a free sticker and if you order any 3 products, they come in a pannier box replica.