Now available for instant delivery.
Kindle readers can pre-order now for delivery on 17th March 2023.
The Blurb:
I Should Have Left the Whiskey is the first book in the Rambling On trilogy – compelling tales from a time when motorcycles were left in the shed and global exploration slowed to the pace of cycling.
These diaries divulge two very different journeys in Asia: because progressing into enlightened India required some back-pedalling through darkest Thailand en route to China.
After impulsively purchasing a bicycle in Bangkok and taking to the frantic city streets, Graham was hit by the realisation that life in the fast lane could have an impact on his health.
Pedalling away from the madding crowd, he hauled his heavy load to mountain settlements lost somewhere in time. Desperate and dehydrated, he was subjected to all that the lonely road bestows upon the soul.
It soon became apparent that whiskey was not the best choice of refreshment. However, he rebelliously refused to abandon the bottle or the mission, keeping his glassy eyes fully focused on what was ahead.
A year later, having eliminated some of the heavier baggage from that journey, he found himself in southern India. Surely, this coast-hugging, palm-shaded backwater route would be a breeze … but the easy road is not always the right path.
Had reckless decisions taken him beyond his abilities? With flashbacks, foresight and the riotous brutal honesty that is confined to a diary, all will be revealed.
Introduction:
As I started to write this book I opened my diary at the departure date, then flicked back a few pages to refresh my memory and give me context. I thought, Wow, I was drinking a lot back then, perhaps I should put those pages in too. Travel books that won't begin because the introduction is all about the preparation I find very frustrating, neither am I a fan of the stories that start with the highlight, then go back to the inception. In this case the journey started before the introduction and will continue beyond the final chapter. There is no end, there is no destination. OK, I'm under no illusion, there will be a last diary, a final entry. The point is, this is a story that, like all my books, progresses one day at a time as tomorrow is a blank page.
So I began to think of the first few chapters as a base coat on the canvas, but then, just as I was about to leave, I found the picture I was painting required me to backtrack and fill in some gaps, and what happened next was the background accidentally took dominance. It's a bit like a bikini-clad model draped over a prestigious piece of engineering – initially, you see the flesh, then you realise that what's more interesting is actually what she is in the way of.
Anyway, every day is a story, a page in my diary, from cycling in India and Thailand en route to China, to the long-term dreadlocked beach communities, to relationships, backstory, forward thinking, it's just me rambling on through life, about life, at the speed of life, I'll get there in the end. Every day is a pixel within a picture. Moods, circumstance, company and location are all momentary, micro-chapters worthy of their own identity, which is why I tell myself it's a compliment when readers contact me to say they keep a copy of one of my books by the toilet. And that right there is your insight: this ain't Twitter, I'm not limited by characters, so I can take as long as I like to get to the point, to find the point, that's the point of writing a diary, you don't have to conform to anyone's criteria. The what page does the journey start? reader will miss the point: it already has started, slow down, if you're in a hurry, best you go now to whatever is calling you because even when I do start cycling, things don't exactly speed up, I stop, a lot, I have to, those hills are exhausting.
Inevitably, en route there are moments of serendipitous luck and, more frequently, the times I fucked up. Travel is not about instant gratification but the reward of finding that elusive awareness of the moment that is being travelled through. Those rare and valuable occurrences that generate an all-consuming satisfaction, because there is no time like the present.
In other published diaries I've written of years previous to the time this book covers, and I've told of tales that happened after. This is another piece in the jigsaw that slowly reveals the big picture of a life on the road, on foot, bicycle, motorcycle and just about every other form of transport, public and the ones I'm paid to drive. I still use the maps and guidebooks I bought first time around, which is why I call Mumbai Bombay amd Myanmar Burma.
OK, stop thinking about the cosmetically enhanced model on the motor vehicle now and visualise this analogy of the two stories you are about to read. When I sit down to write a book, I generally get up an hour before dawn. I write the previous day's diary entry (which, when I am writing about writing, is somewhat challenging – I don't think that one will get published). Then I go for a 5-kilometre daybreak walk. It gives me time to consider what I wrote yesterday and how that will shape today's chapter. There is a small lake, I stop at the exact same spot every morning, every season, every weather, and take a photo of the tree at the east end of the lake. It is reflected in the water along with lightening sky and coloured clouds, from bare branches to new growth, full-blown foliage and falling leaves, then reflection stops altogether when the water freezes. The scene is backlit, albeit from a slightly different angle every day.
I've just put a year of images into a video depicting the subtle change of seasons. Now, here's the thing, sometimes I go back in the afternoon, to show a friend the scene I've just shared with you – however, the light is now behind us and the photo is very different to the one I took that morning. What would you do, have the video of all the dawn photos, then go back to the start to see it all again? The problem is, the afternoon shots were not taken with the consistency or dedication of the morning ones. It would be a bit well, we've seen this already and, anyway, it's incomplete. Better, I think, to gently blend in the occasional afternoon image, to give contrast and help show a bigger picture. That's what I've done with this narrative. This is a story about cycling in India (and Sri Lanka), but the journey began a year earlier in Thailand where I bought the bike, and that storyline, I hope, is gently woven into the tapestry of cycling in Asia with heavy baggage and relative density.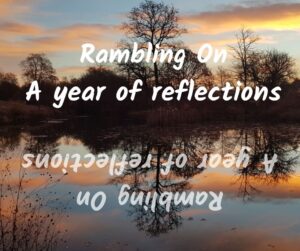 Do you want the radio interview,  the full story or just cut to the facts?

Facts:
Diary format, cycling in India and China about 20 years ago. The usual humour, introspection, observations, excesses and the occasional unexpected achievements you've come to expect from my ramblings.
The full story: Want more?
For those without mercenary tendencies, the more cautious, sceptical and curious and for you, who, like me want to read about the latest offering from someone they subscribe to, here is a full-blown explanation of what you can expect.
Where to?
The book contains two stories of two cycling journeys:  Indian cycling trip starts in Sri Lanka and ends in Nepal. If that's not confusing enough, the China cycling trip begins and ends in Thailand, so not easy to sum up. In between the cycling I was rambling on via different means, hiking in the Himalayas, Indian trains, and when I was knackered I just got on a bus or hitched a ride in a truck.
Why?
The only thing I knew about cycling overland in Asia was that I wanted to do it. Internet research was in its infancy at the time and I was a computer illiterate idiot anyway. So, I made pretty much every mistake in the book, the book I didn't have, hadn't read, didn't know about, still don't, that's why I wrote, this.
What happened?
I didn't know anything about long distance overland cycling at the time. And I was drinking a lot back then, there were some demons that needed drowning. And the thing about cycling is: there is no helmet to contain those demons, no windscreen to shelter you from exposure. If you choose to come along for this ride, albeit at the slower pace of pedal power, you will see the speed allows exclusive insights, both introspective, and into the lives you slowly pass through, exposed, vulnerable, so inevitably you are briefly a part of all you pass.
How did it go?
I would never have embarked on a journey that was going to be so physically challenging, not to mention all the other hardships I wasn't expecting. Even having studied Mandarin Chinese for 18 months before my departure didn't help with what was coming my way.
What did you get out of it?
However, getting to the eastern edge of the Himalayas, alone under my own power in freezing January temperatures, was incredible rewarding, I'll-prepared, underfinanced but determined, making a long-time dream come true.
What will I get out of it?
Hopefully this book will be as entertaining, and informative as the previous 5 books. The difference you might experience reading this one is, it might not be as motivating; I make no secret of the fact that cycling is really bloody hard, and it never really got easier, not sure why Perhaps it was my excessive baggage and bulging panniers. I should have just left the whiskey.
Other formats?
Kindle readers can pre-order now for delivery on 17th March 2023.
OK, there will undoubtedly be an audio version, but it will more likely be available to listen to while lawn mowing and not snow shovelling. And you won't get the benefits of the stunning illustrations.